How To Create Your Own TV Channel Online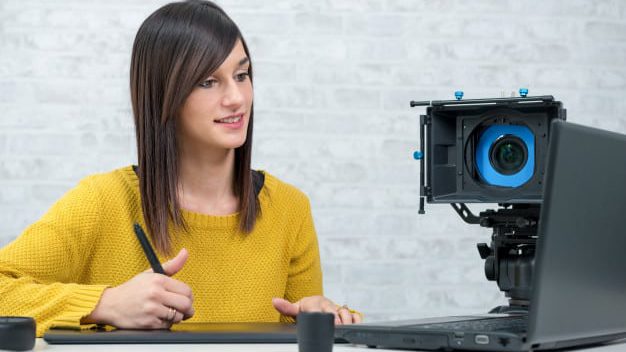 In this digital era, everyone can start their own internet TV channel: it is never been easier, more accessible, and affordable. However, we still need to pay attention to the essential information and legal requirements depending on your location, and in this guide, we will discuss this essential information as well as some actionable tips.
An internet TV channel is technically a digital distribution platform to distribute television content over the internet, and technically you only need any webcam, your computer's built-in microphone, and a pretty decent internet connection to start an online TV channel.
So, where should we start? Let us begin by discussing the basics.
Starting online TV channel: legal requirements
In most countries, starting an online TV channel is not regulated by laws, but be sure to check your local broadcasting laws just to be sure.
Even if you are allowed to start a TV channel in your location, you might need to pay attention to the legal limitations of your content from copyright-related issues to racism and other issues. You'd need to host the content according to the legal limitations of your location. If not, you might get penalized or banned. Be extra careful if you broadcast news content since it's usually heavily regulated in most locations.
Picking your TV streaming platform
Even if you are going to stream your content on your own website, you'd need a streaming platform to stream your website.
In general, you have three main options in streaming your TV channel content:
Build your own platform: you can technically build your own streaming platform by coding in-house. Obviously you'd need to have the technical know-how for this.
Outsource/hire a developer: If you have the budget, you can get a professional developer to build your platform. While this can be expensive, you get the most freedom in getting a custom-tailored content delivery platform according to your needs.
Use a ready-made platform: you can use Viloud to create your own TV channel.
In general, your TV streaming platform should be:
Customizable according to your needs
You should be able to customize the streaming player with your brand/logo, social media links, etc. fairly easily and preferably without any coding knowledge required.
Versatility
With Viloud, for example, you have the option to create two different types of channels: linear (where you stream continuously 24/7) or on-demand (where users can access your on-demand content anytime). You can also have your TV channel to be a mix of both.
With Viloud you can schedule your content at predetermined times on a daily basis. You can simply drag and drop your content into the easy to use scheduler grid. With Viloud's live linear channel, your viewers will see the same content at the same time just like a traditional TV.
Accessible and organized
Your platform should be able to host your content in one place so they are easy to find whenever you need them. With Viloud you can upload your content in their cloud storage or you can also tag video links from YouTube, Facebook, or your own hosted videos.
Embedding videos
It should be easy enough to embed your videos on your website and/or web app. Also, check whether your streaming platform is compatible with streaming to smart TVs and specific smart TV apps like Roku.
Monetizing your live TV channel
In general, there are three main ways to monetize your TV channel:
Advertising: this is pretty self-explanatory, as your channel grows and you gain enough audience, you can get advertisers to promote on your channel.
Transactional video on demand (TVOD): users need to pay to access a video or a live stream. For example, you can charge users when you show a sports event as a pay-per-view content.
Subscription video on demand (SVOD): users pay a subscription fee to access your live stream content.
Which method you should use would depend on your objective and especially your target audience. However, an SVOD (subscription-based) model typically provides the most value to your viewers while at the same time offers a more stable, more predictable income. Also, it's typically easier to scale a subscription-based model. However, keep in mind that not all types of content are suitable for the SVOD business model.
Finding a niche
Arguably the biggest challenge of starting a TV channel is finding your ideal audience.
Although we can juggle between all kinds of content just like a traditional TV channel would, in general, it's better to focus on a niche so you can build your community. Some of the best online TV channels (and even traditional TV channels) are unique and only focusing on one niche.
For example, you can solely focus on gaming, fashion, or travel, or you can pick a more 'serious' topic like philosophy or politics.
Finding your niche is especially important if you are running a subscription-based channel. Gather people who are interested in the same range of niche, and build a community.
The key here is to determine what kinds of target audience you are looking to target, and from there you can figure out what kinds of content you should offer. Don't forget that your target audience is large enough so you can scale and grow your channel.
Here are some common niches you can focus on in creating an online TV channel:
Sports: you don't have to broadcast your own sports events (which often require an expensive license), but you can, for example, review matches, discuss tactics, and so on.
Children-related: a very big niche nowadays and also a very wide topic to explore with various potential content.
Education: there are various sub-niche available on this topic
Religion/spirituality: a lot of opportunities to gather a loyal audience
Entertainment: again, a very big niche to explore ranging from gaming, music, comedy shows, etc.
Getting your equipment
For your TV channel, you should invest in equipment for both live streaming and recording.
Here are some essential ones:
Camera. You should at least get one professional-quality camera. Fortunately, they are now fairly affordable cameras with pretty reliable performance. If you are planning a 24/7 live linear streaming, you might need more than one camera.
Microphone. And other audio equipment like headsets, lavalier/clipped microphones, audio playback devices, and so on.
Audio/video accessories. From tripods, stabilizers, mic stands, and so on.
Lighting. It's very important to get proper lights to assist your recording and live streaming sessions.
Mixing equipment. If you use more than one video source (more than one camera) and more than one audio source, you'd need a mixer and/or switcher to mix and switch between multiple audio/video sources.
Encoders. You will need an encoder to stream your content. An encoder translates your data into an internet-friendly, compressed package. We can choose between hardware or software encoders. Typically, hardware encoders are (much) more expensive, but are more reliable with lower latency
Computer. Obviously you'll need a decent enough computer to process and edit your content. Also, if you are going to use a software-based encoder, you'll need a computer to run the encoder.
Nowadays, there are a lot of pretty affordable options out there, and you can get all the essential equipment for below $2,000 or even below $1,000.
End words
While starting an internet TV station is not fairly difficult and expensive with today's standards, the competition is now very tight since you'd have to compete with millions of channels from all around the globe. Don't forget that the millions of YouTube channels today can be considered as competitors.
Thus, focusing on the right niche and targeting the right audience is very important, and having a reliable online streaming platform like Viloud can help in reaching and engaging more audiences effectively.
Having a clear plan and investing in the right infrastructure is very important if you want to achieve success in starting a live TV channel.