How To Create Your Own TV Show Online
Posted on

11 February, 2021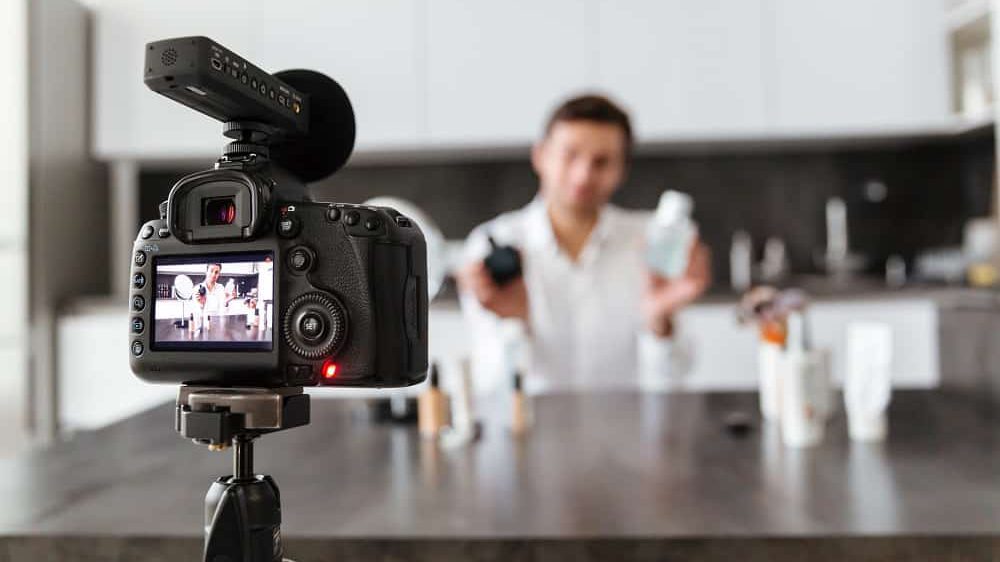 In this age of social media, it is now much more accessible to create and run your TV show online.
In the past, our only options were either to approach a producer or production house with an idea of a TV show or fund our own TV show and sell it to a network. Nowadays, however, we have many more different options to explore.
In fact, arguably the best, most viable option today to create your own TV show is to first run an online TV channel on your own, and in this guide, we will explore how you can do it.
By creating your own online TV channel and running a successful TV show on your own, you can effectively reach out to more people who care about your content and build your audience base. This can be a lucrative business opportunity, and with how online TV and live streaming have grown tremendously throughout 2020, it's definitely the best time to start creating your online TV show now.
Without further ado, let us begin.
Creating Your TV Channel and TV Show Online
Legal Requirements of Starting Your Own Channel
In most countries, starting an online TV channel whether on your own website/app or on platforms like YouTube isn't strictly regulated. Yet, you might want to be sure and double-check your local broadcasting laws.
Even if you are legally allowed to start a TV channel and run a TV show in your location, you might need to pay attention to regulations related to the content, including copyright issues and limitations like violence, racism, nudity, and more. If you are not careful, you might get legally penalized.
Also, be extra careful if you are planning to broadcast news content since news content is usually strictly regulated in most locations.
Picking Your Video Hosting Platform
In starting your own online TV channel, we generally have three main options:
Developing your own platform: in this option, you build your own website/app as well as your own video hosting/player. This is the most versatile option as you have the absolute freedom in customizing your site, your player, and your content. However, you need to either have the technical know-how or the budget and time to outsource to a professional.
Using a free social platform: you can technically start your online TV channel on YouTube (as a YouTube channel), Facebook, Twitch, or other similar platforms. However, you will be limited to the rules and regulations of these platforms, including how you can monetize your channel.
Use a ready-made professional live streaming platform like Viloud, where you'll get benefits like:

Customization: you can easily customize your video player with your channel's logo, social media links, brand colors, etc. This is done via Viloud's visual drag-and-drop editor so you don't need any coding/programming skills for these features.
Versatility: with Viloud you have the option to create two different types of channels; linear (24/7 continuous stream) and on-demand (where viewers can pick which content they'd like to watch anytime).
Organization: with Viloud, everything is organized so you can easily find any content whenever you need them.

You can either store your videos in Viloud's cloud storage or you can also host your videos on your own CDN and add the links to Viloud.
Decide How You Are Going To Monetize Your TV Channel
Assuming you are going to run your TV channel on your own website and/or app, and not tied to monetization limitations of platforms like YouTube, you generally have three main models in monetizing your channel:
Subscription-based: this is pretty self-explanatory. Your viewers must pay a certain amount of subscription fee (monthly or annually) before they can access your content.
Transactional model: similar to the pay-per-view model in traditional TV. Viewers pay a certain amount of fee to access a specific content (or a package).
Free with advertising: just like traditional TV. Viewers can view your content for free, but you will also show ads. You can also let viewers pay a subscription fee to watch ad-free content.
Which monetization model you should use would depend on the objective of your channel, and also your target audience's behaviors. However, a subscription-based model typically provides the most stability in revenue, and more people nowadays are getting more familiar with the subscription-based model.
On-Demand VS Linear TV Channel
TV on-demand or video on demand (VOD) allows video content including TV series, movies, and other videos available to users at any time (on demand).
On the other hand, linear TV is more akin to the traditional 24/7 TV experience where you show your content in a set schedule.
Which one is the better choice for you? It will ultimately depend on the purpose of your TV channel and/or TV show, and also your target audience's preferences. With Viloud, you have to create a channel that can do both, so you'll always have the versatility.
Finding a Niche To Focus On
The most important thing when starting an online TV channel and creating a TV show is finding and catering to your ideal audience.
While you can try to be the jack-of-all-trades and publish various types of content and TV shows, trying to please everyone, in this very competitive online streaming marketplace, it's actually better to focus on a niche and thus a specific audience so you can build your community.
Some of the best online TV channels and online TV shows are only focusing on one niche.
For example, you can solely focus on TV shows for children, or probably covering the all-popular traveling niche. Finding your niche is especially important if you are using a subscription-based monetization model since it's easier to build your subscribers if you can gather people who are interested in the same thing in one community–yours.
Here are some common niches in online TVs that you can consider:
Children-related: a very big niche nowadays and also a very wide topic to explore so you can create a wide variety of online TV shows
Education: pretty self-explanatory, you can focus on something technical and build your shows around it
Sports: you don't have to broadcast your own sports events (which often require an expensive license), but you can, for example, create TV shows that review matches, discuss tactics, and so on.
Fashion and travel: very big niche among the younger generation.
Entertainment: very big niche to explore ranging from gaming, music, comedy shows, etc.
Develop a Treatment for Your TV Show
Now it's time to discuss your online TV show. Treatments are like a blueprint for a TV show and are used as a roadmap for everyone involved in the project.
There are the details you'd need to develop a show treatment:
Title: the title of the show. It should be catchy and easy to remember while also properly representing what the show is about.
Logline: a 1 or 2 sentences recap of what the show's about. It should also be catchy and easy to remember as the logline is often used for promotional purposes.
Synopsis: a 1-page description of the show's idea. The outline of the plot (if it's a fiction show) and the focus of each episode. If the show is planned to be a serial, outline the first season.
Character sheet (for fiction): discuss each character and write 1 to 2 sentences about them focusing on their objectives and personalities.
Episode guide:  a more detailed but short description of the first episodes of the show.
Invest In The Right Equipment
While producing a TV show can be a very complex act and might require different types of infrastructures and equipment, here are some essential ones:
Camera. You should at least get one professional-quality camera. Fortunately, they are now fairly affordable cameras with pretty reliable performance. If you are planning a 24/7 live linear streaming, you might need more than one camera.
Microphone. And other audio equipment like headsets, lavalier/clipped microphones, audio playback devices, and so on.
Lighting. It's very important to get proper lights to assist your recording and live streaming sessions.
Additional accessories. From tripods, stabilizers, mic stands, and so on.
Mixing equipment. In most cases you'll use more than one video and audio source, so you'll need a mixer and probably a switcher to manage different audio/video sources.
Encoders. If you are planning to stream your show live, you'll need an encoder. An encoder will translate your video data into a stream-friendly file. You can either use a software encoder and a computer, or a dedicated hardware encoder.
Computer. Obviously, you'll need a decent enough computer to process and edit your content. Also, if you are going to use a software-based encoder, you'll need a computer to run the encoder.
Conclusion
It's easier and more affordable than ever to start your own online TV and create your own online TV show in 2021. However, this also means that you are going to get more competition along the way.
Thus, planning your TV channel and TV show before the execution is very important, and the key lies in defining and understanding a target audience you will focus on. The better you understand them and the better you can deliver value, the faster you can build your audience-base and grow your TV channel.