How To Stream Live Video: Tips and Tricks for 2020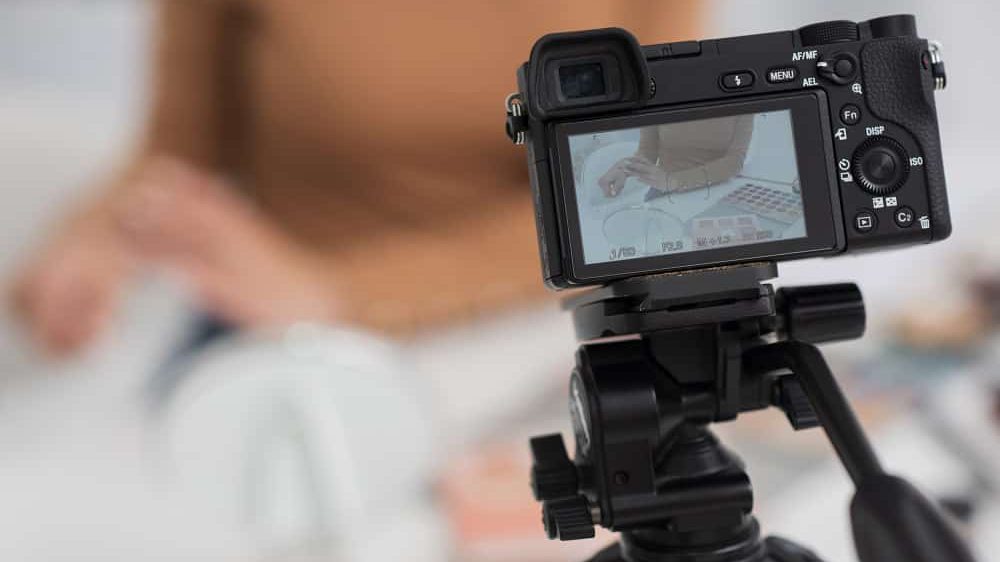 Streaming live video over the internet has been really popular for the past few years for various reasons, but mainly because now we possess fast enough internet bandwidth to make it happen.
Live streaming—whether on YouTube, Facebook, Twitch, or any other platforms—, fosters transparency and encourages more engagements from the live audience, and can be very effective in building trust and credibility.
In a live stream, the audience is invited as an active participant (i.e., via live chat) rather than a passive audience, which can be very effective in building lasting connections. On the other hand, a connected audience would translate into a buying audience: when someone feels the connection to a brand, they tend to think that the brand is more credible and becomes more loyal.
However, starting a live streaming campaign can be easier said than done. Even if you are already familiar with video marketing, live streaming has its own challenges and demands its own unique approaches.
In this guide, we will discuss some actionable tips in launching a live-streaming campaign, but let us begin by discussing some of the key challenges in live streaming.
Challenges In Live Streaming
While there can be various challenges in launching your live streaming, we can generally divide these challenges into just four main groups:
1. Getting Your Audience
There's nothing worse than launching your live stream and only having 5 people watching it live. It's sad and depressing.
On the other hand, gathering a large enough audience for your live stream is a very significant challenge, and requires some unique approaches. Quite obviously the key here is promotion: we should promote our live stream on social media (where people are nowadays), email marketing, PR networks, asking influencers to promote our show, and so on. However, we all know that this can be easier said than done.
2. Producing Engaging Content
Everyone can launch a live stream these days with platforms like Instagram, YouTube, Facebook, and others. However, not all of these streams can effectively engage their audiences.
Beyond the technical factors, the most important thing in creating engagement is your content. If your content is good and/or valuable for your audience, it will attract people and vice versa.
On the other hand, the secret to engaging content is how well you understand your audience: their behaviors, their needs, their pain points, and so on. The better you can provide value to your audience based on these insights, the more engagements you'll get.
Also, the formats/types of content will also matter. Pay attention to which topics garnered the most engagement, monitor what was happening during your live stream, and use the data to improve your future streams.
3. Bandwidth and Internet Speed
While in the past decade we've seen major improvements in internet bandwidth all over the world, including in HD video streaming, not every one of your audience has already gained access to these fast and reliable internet services. The recent net neutrality rollback and other factors have caused bandwidth limitations and/or throttling in many areas, and we can expect these to become more prevalent in the near future.
On the other hand, HD video streaming is becoming the norm nowadays for many people, and all streamers are demanded to always provide the highest possible quality (at least 1080p HD and 4K when possible) for their audiences.
The only way to reliably and consistently provide the highest quality video is to have a proper lossless compression. If you use platforms like YouTube or Facebook to stream your video, then they will do this for you, but if you plan to stream your videos on your platforms, it won't be an easy task.
While there have been recent advancements in compression technologies, we are still far away from having a truly universal, lossless compression means that is easy to use by anyone on any platform.
4. Latency and Reliability
Still related to bandwidth issues, with high-resolution streams, massive amounts of data are being uploaded and downloaded, and this can result in latency and reliability issues. This can result in laggy streams, or even the stream completely drops out.
To prevent latency, we can use a content delivery network (CDN) approach, where the audience would receive the stream from the closest possible servers according to their location. Again, if you use platforms like YouTube, this is going to be handled by the platform's back end, but if you are going to stream on your own platform, you'd need to figure out the technical factors like balancing between CDNs and servers.
Our tips below would focus on tackling these challenges.
How to Properly Execute A Live Stream
1. Planning and Preparing Your Content
As we've discussed above, one of the key challenges (and also the most important considerations) in live streaming is planning and developing content that is going to be engaging for your target audience.
The secret, as mentioned, is to know your target audience, and you should consider the following questions:
The objective of the live stream: this is very important. Decide the goal(s) of the live stream, and assign your KPIs. The key here is to answer the question: "why does this video have to be live?". Maybe you are going to make a live, important announcement. Maybe you are going to interact with your audience in real-time. Maybe you will take your audience behind the scenes. If it doesn't have to be live, don't force it and you can simply make it on-demand instead.
Can you repeat this content: It's perfectly okay if this is going to be a one-time event (i.e. a product launch). However, you should figure out whether this can be part of your regular programming so you can leverage it in the future.
Whether your audience can watch it later: not every one of your target audiences would be able to watch it live. Would it be okay for audiences who may miss your live stream to watch the video as an on-demand content later?
On the other hand, although this tip is about planning your content, it's important to maintain the spontaneous and improvisational aspects, which should be the core of any live streaming content. So, it's important to find the right balance between planned, written content, and where you can/should improvise.
With that being said, plan the key messages of your content, and where you will place your call to action(s). Having at least an outline would help tremendously, especially if you work in a team so you can help your live stream properly structured with an organized process.
If your live stream involves a live chat (you should), don't forget to assign someone to moderate it and remove inappropriate posts. Depending on the size of your audience, you might need more than one moderator.
2. Technical Preparations
Managing your video/audio source
A simple stream might consist of just one camera as a video/audio source. However, we can have more than one video source and audio sources from various devices.
A video source for a live stream can come from any cameras, such as your computer's webcam, a camcorder, or a DSLR camera. Your computer or TV screen might also be video sources (via screen sharing).
Audio sources, on the other hand, can come from any microphones or an audio file. A common way is to run the microphone signal through your camera, so the video and audio signals will be perfectly synced (embedded).
If you use music on your live stream. Keep in mind that online streaming platforms can monitor and automatically detect copyrighted content. This, in a worst-case scenario, might get you banned from streaming.
Video Encoder
Your video encoder can be a software or standalone hardware device that "translates" your real-time video and audio signals and then send it to the internet. It can be a software that compresses and converts the incoming audio and video signals into a format that can be understood by your streaming platform.
Most video sources are not ready for video streaming, and this is why you'd need an encoder. You might also check your streaming platform whether they offer a built-in software encoder.
If your budget allows, however, we'd recommend getting a hardware-based encoder or a capture card. There are many relatively affordable capture card products available today, and what they did is to connect to your video source (your camera) on one side and your computer (via USB) on the other side, translating your video and audio signals in real-time.
Streaming Platforms
You will need a live streaming platform or software to host and stream your content online, and you can either build your own site/platform or you can simply choose between various online video streaming services. These can be a platform like Youtube, Facebook or professional-grade streaming software like Viloud.
Viloud is an online video platform where you can host and playback both for on-demand and live linear content. Viloud can display content from multiple sources and embed the video player on any website or web app.
Here are some important tips in optimizing the technical aspect of your live stream:
Make sure everything is on: very simple, but also very important. Make sure every audio/video source, your encoder, and other devices are powered. Use AC power instead of
Prepare your layouts: this is especially important if you plan to switch between different audio/video sources. Configure everything properly, especially your stream resolution, bitrate, and frame rate. If you are not sure, start with 1080p (1280×720) resolution, 30fps frame rate, and 3,000 Kbps bitrate.
Input your stream name/key: your streaming platform needs to understand where to send the data, and this is done by using a "password" called a stream key or stream name. Simply copy and paste the stream key/name provided by the streaming platform
3. Your CTA
Even if your live stream is not promotional in nature, you should have a clear call to action to move things forward, even if it's as simple as for them to subscribe to your channel. The call to action of the live stream should be closely tied to the objective of going live (as discussed above), for example:
If you plan to widen your reach, ask your audience to share the video at the beginning or during the stream. You can also ask them to share the on-demand version of the live stream later.
If you want to capture more leads, you can ask people to subscribe to your email list or include a link to your landing page.
If this live stream is about promoting your product, you should encourage people to buy while providing as many purchase options as possible.
End Words
One of the key challenges in running live streaming is gathering your audience. You shouldn't count on your audience noticing your stream and watching your show right away. So, you should always announce beforehand so they can plan to watch. This is especially important if you are going to announce something like a product launch. You should announce your live stream several times before the stream, for example, a week, a day, and an hour before the stream.
Don't forget the importance of rehearsals (or dry runs). Mistakes in a live stream can be very embarrassing, and running a dry run can help you prepare the technical aspect and your content to avoid these mistakes, as well as preparing a backup plan if necessary.
Again, the most important thing in running a live stream is to keep it entertaining. Make sure it's engaging while providing immediate value to your audience.