How To Use a Program Scheduler in Linear TV Broadcasting
Posted on

20 November, 2020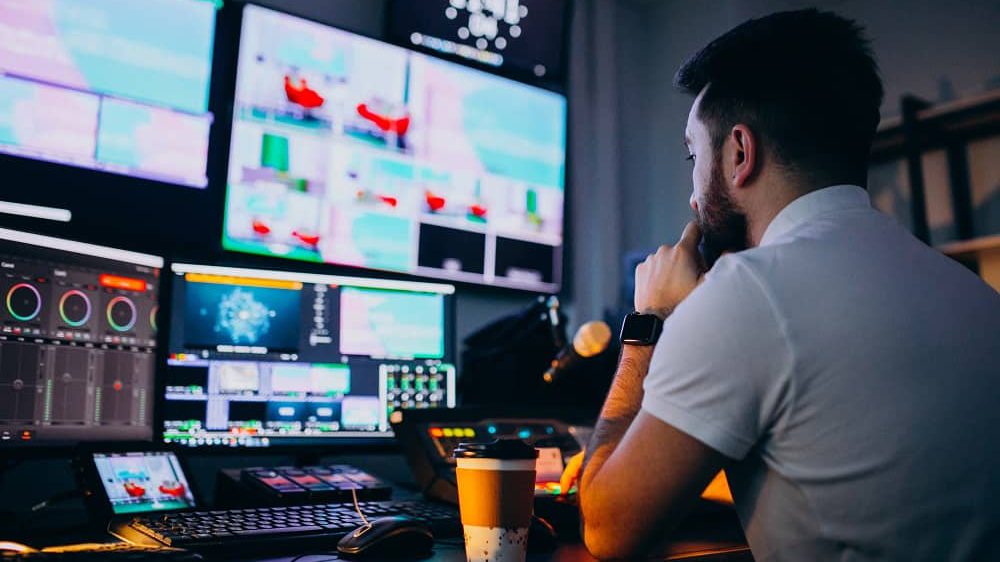 Program scheduling is the practice of structuring and programming (ordering) a broadcasted media: TV, radio, or other digitally-based broadcasts. The scheduling can be performed weekly, monthly, quarterly, or even season-long or year-long.
In linear TV broadcasting, scheduling can make or break the channel's success: how we schedule the channel would reflect our understanding of our target audience, and about the how, when, and what to schedule to cater to this audience's needs. Advertisers would also often evaluate a linear TV's schedule to check whether the channel's audience is worth advertising to.
To perform an effective program scheduling, a proper program scheduler is required, and here we will discuss how to use a program scheduler to create an effective schedule in TV broadcasting. However, let us first begin by discussing the concept of TV scheduling.
How does TV program scheduling work?
The basic principle behind a TV program schedule is fairly simple: no two shows are made equal. Some are more popular than others, some might cater to different audiences, some have higher production values than others, and so on. Even when a TV station has an unlimited amount of money, it's simply impossible to have super-popular, super high-quality content shows filling all the time slots.
Thus, program scheduling – or often called broadcast programming is mainly about managing your resources to ensure you can get the most value from each of them and maximize its potential.
In general, your most expensive content (whether you produce it yourself or you purchased it from other parties) should be scheduled when it will attract the biggest audience. Scheduling is ultimately about balancing resource management by meeting the needs of your audience.
In the past, TV scheduling was performed manually with a wall planner and a stack of index cards, which is obviously time-consuming and ineffective. Today, we can use various software for a more intuitive, efficient, and transparent program scheduling.
Program scheduler software
A program scheduler can allow us to replace the time-consuming method of manually performing program scheduling with a more intuitive approach. Today's program scheduler can also automate many aspects of the complex scheduling process to save time and also to eliminate potential human error, and we can easily keep track of timelines, progress, and weekly/monthly goals in a single dashboard.
There are, however, a lot of different program scheduler solutions available in the market today, each offering its unique set of features.
In choosing between different program scheduler solutions, however, here are the key factors you should consider:
Integration with your existing and future infrastructure
It's important that the program scheduler software should offer integration with third-party systems that already existed in your infrastructure, as well as those you are planning to add in the (near) future. In general, the more third-party integrations a solution offers, the better, but you should first consider your existing hardware and software infrastructure.
Keep in mind that there are also video hosting/online video streaming platforms that come with their own (and pretty decent) program scheduler. Viloud, for example, has a built-in program scheduler on top of its pretty decent third-party integration, making it a pretty viable choice if you are also in the market for a video hosting platform.
Another key consideration is integration with your content management (media asset management/MAM) software. When your program scheduler and MAM solutions are properly integrated, any changes made on the scheduler will be implemented immediately on the MAm system, which can be a major time-saver.
Customization and reporting in a single dashboard
Another very important factor in considering a program scheduler is having the ability to customize your schedule and all of its elements in a single dashboard. An additional value is if the program scheduler also offers an open and properly documented API so you can develop your own integrations based on your needs.
Also, you'd want the ability to create personalized reports so you can easily analyze the performance and ROI of each show. This information will, in turn, help us to make better tactical and strategic decisions in developing future program schedules.
Centralized, easy to access information
It's important to have a program scheduler where you can easily monitor everything (including integrated third-party solutions) in a single dashboard. This will help significantly in asset management that might involve various different production stages from the planning of content until the publication and evaluation. A centralized dashboard will allow us to make quick and accurate decisions regarding how to schedule specific content.
Ease of access
You'd want a program scheduler that comes in the form of a web app that is easily accessible on any major web browser. This is to accommodate collaborative work, allowing multiple members of your team and potential clients/advertisers to access the program scheduler anytime it's needed, which will also provide us with enough versatility to organize and control the scheduling/programming anytime and on any device.
With Viloud, you have a dedicated Scheduler page if you have a paid plan, and you can easily create an online TV channel. You can either create a weekly schedule where you will schedule the whole week 24/7 (the content will be repeated weekly) or daily, where you will only schedule one day and the content will be repeated daily.
You can follow this guide on how to create a scheduled linear channel, which can be accessed easily in any web browser.
Final words
In a 24/7 linear TV broadcasting, scheduling can be a very important aspect of the business, which in turn will reflect how well the linear TV channel understands its audience and how effectively it can cater to the audience's needs and accumulate viewers. If the TV channel is effective in attracting viewers on prime time slots, it can also attract more advertisers to grow the channel.
A program scheduler can significantly help in making the scheduling process more streamlined and intuitive, and to encourage your team members and client to collaborate together in creating the most profitable schedule possible. If you are planning to use Viloud as your video hosting service, then it also comes with an intuitive program scheduler where you can easily automate your linear TV channel's schedule without ever needing a third-party scheduler.