New feature: Video Hosting
We're really excited to launch the Video Hosting feature so that you can upload your videos from your computer to our cloud.
You can easily upload videos of any length and size, one by one or multiple at one time. We accept the major video formats, see here which video formats we support.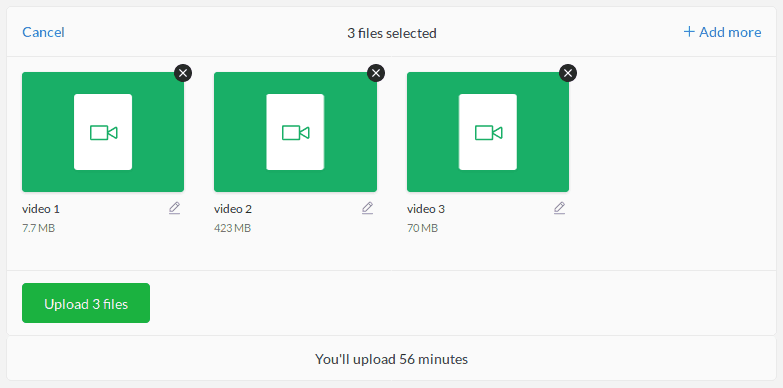 Video Hosting is now available for all our subscription plans and each plan includes a number of free minutes to upload and free minutes to stream, overages fees will be applied if you exceed these limits. To know these limits, see our pricing page. For more info about the billing, see how the billing works.
Start uploading your videos today from the Upload page.