Viloud launches the Scheduler feature
We are happy to announce the launch of the Scheduler, a new feature in Viloud that allows create channels with the content scheduled to a fixed time.
You can access the Scheduler page after creating a Scheduled channel and it will be embeddable for premium users.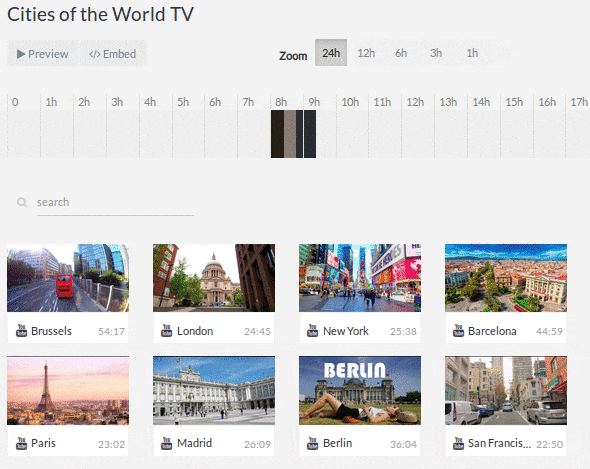 Below you can see the scheduler in action:

To learn more about the Scheduler, check out our documentation or contact the Viloud Support team with any questions or suggestions you may have.
Need more help? See our help guide.