What is On-demand TV in 2020: The Ultimate Guide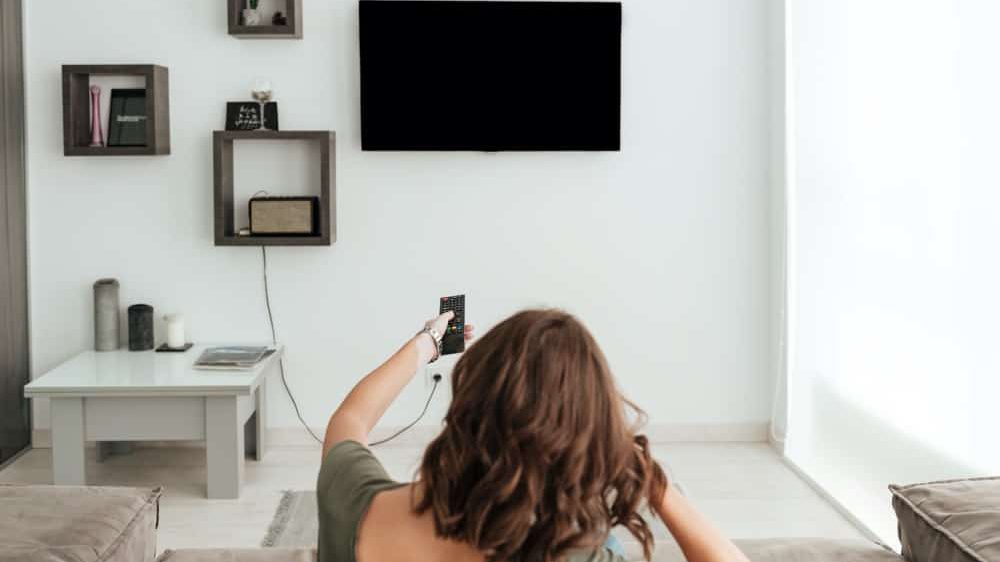 Are you wondering what on-demand TV is? Are you looking for more information about how to launch an on-demand TV channel?
FACT: On-demand TV has flipped the traditional television model on its head. No longer do you need to follow predefined programming. Instead, you can start watching anything you want at your own pace.
With on-demand TV you can enjoy watching your favorite tv shows and movies via your favorite streaming services, whenever you feel like it (and even binge-watch it – we're all guilty of that, are we not?)
But there's more to on-demand TV. Let's find it all out.
What is On-demand TV?
On-demand TV (otherwise known as TV on-demand) refers to the TV services that are not broadcasted live. Think of on-demand TV as a video media distribution system that allows you to watch a service – TV shows, movies, sporting events, etc. – whenever you want.
You don't need to watch what is currently showing on a channel but rather you get to control your viewing options.
You can watch on-demand TV in many different ways:
Use your Smart TV

Watch it on a dedicated app on your phone or a mobile device,

Watch it on a website

through a dedicated player,
On-demand TV can be free while catching up with the content from traditional channels. However, many services also offer a subscription model that allows you to pay a monthly fee to watch the content you want from services like Netflix, Hulu, etc.
(Note, this is different from the pay per view model. In on-demand streaming, the single monthly fee allows you to access the entire on-demand library of content.)
What's the Difference Between On-demand TV and Linear TV?
Linear TV refers to what we know as traditional television. It is the broadcasting that takes place in our households over the last decades. It is called "linear TV" because there is a set sequence in the program that you are following while watching.
On-demand TV is a non-linear way to watch the content of your choice. You don't need to tune in at a set time to watch your favorite show. You may not even need a TV if you want to consume content through your laptop or a dedicated app on your smartphone.
In other words, on-demand TV provides the flexibility that fits a modern time where everyone is busy with different schedules.
What makes TV On-demand Popular?
There is a growing number of people who pick on-demand TV for their entertainment. Video on demand dominated the viewing time in 2019 with an increase of 76% in year-over-year.
Statista reports that, in total, UK customers have spent nearly 730 million minutes in the last week of 2019.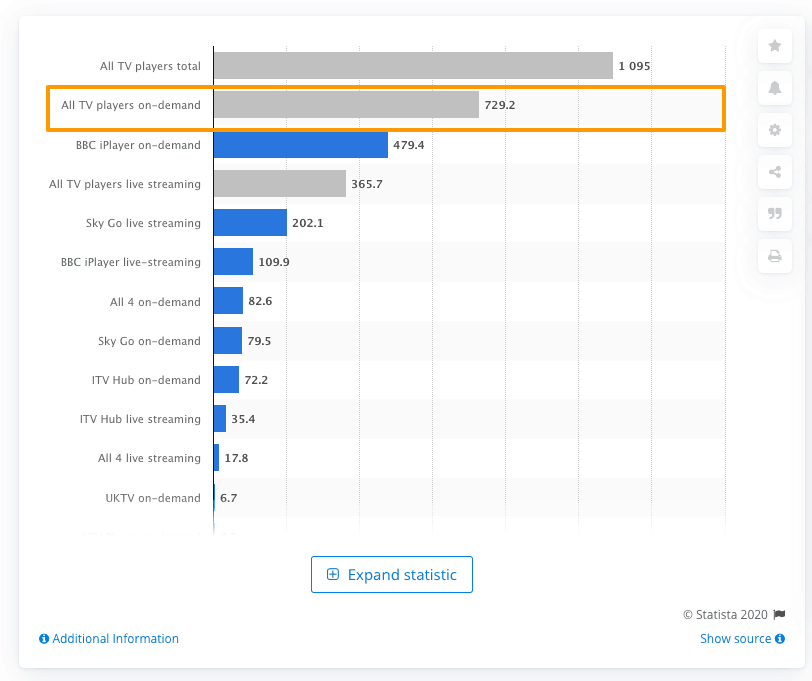 But what makes TV on-demand so popular then? 
Here are some reasons to consider.
The way we perceive entertainment has evolved
The entertainment industry and our video consumption habits have changed. Linear TV is not enough anymore when we are all looking for personalized ways to enjoy TV services.
Technological advancements have changed many aspects of our daily lives. Smartphones, faster Internet connection, and VR are already taking entertainment to the next level.
On-demand streaming is another element in the evolution of entertainment. We don't need to wait for a week to watch the next episode of our favorite shows anymore. The consuming experience is more personalized than ever and viewers seem to enjoy the abundance of options.
We prefer to control our schedule
On-demand TV offers the big advantage of allowing you to pick what you want to watch at your most convenient time.
There are no constraints based on the timezone, the device, or your interests. You are responsible for your own TV schedule.
Creating your own schedule makes it very tempting for everyone since you don't need to watch a show you are not interested in anymore. The fact that you are also able to pick your preferred device to consume the content makes it even more appealing.
We consume media on different devices
We are used to being on-the-go. Ever since portable devices became part of our daily lives, we've discovered a new world where video content can be consumed at any time from any device.
You don't need to be on your couch at 8 pm to watch your favorite show anymore. All you need is an Internet connection and a smart device to be responsible for your own TV schedule.
To brands, on-demand means new ways of making a profit 
Broadcasters are aware that viewers have changed their consumption habits. The domination of Netflix and all subscription-based apps highlight the rise of on-demand content.
The more we enjoy consuming content on-demand as viewers, the bigger the opportunities for broadcasters to explore profitable ideas.
Even traditional broadcasters are looking for a way to tap into the new world through advertising and a blend between linear and on-demand TV.
How to Create Your Own On-demand TV Station
It's easy nowadays to create your own on-demand TV station online. You can broadcast content that is either linear or on-demand for your viewers.
Interested in launching your own on-demand channel? Here's how to get started.
Decide on the content
There is great freedom in running your own on-demand station. You are responsible for your own content. 
When starting your own TV station, think of the content that you want to share with your viewers. 
Whether it's a personal or professional channel, testing different formats can help you determine the type of content you want to broadcast. You can use existing content or you can record new videos. 
You can involve your team or your friends to make it more conversational or you can share your own thoughts.
Pick the website to host it
Now it's time to decide where you'll host your TV station. You can use sites such as Facebook and Youtube to experiment with broadcasting. 
You can also explore more professional options for your VOD channel to help your visitors spend more time on your content. Branded TV channels are now very popular and can help you stand out from your competitors.
Another idea is to embed your TV station on your website to increase your traffic and engagement on your site.
Here's how easy it is to do it with our video platform – Viloud. 
Step 1. Create an account. The process is quick and easy.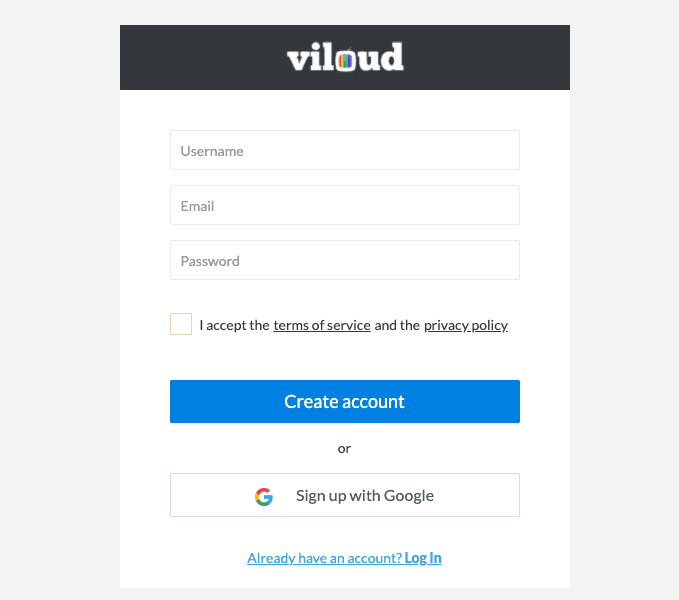 Step 2. Create an on-demand TV channel. Customize it with your logo and your company color.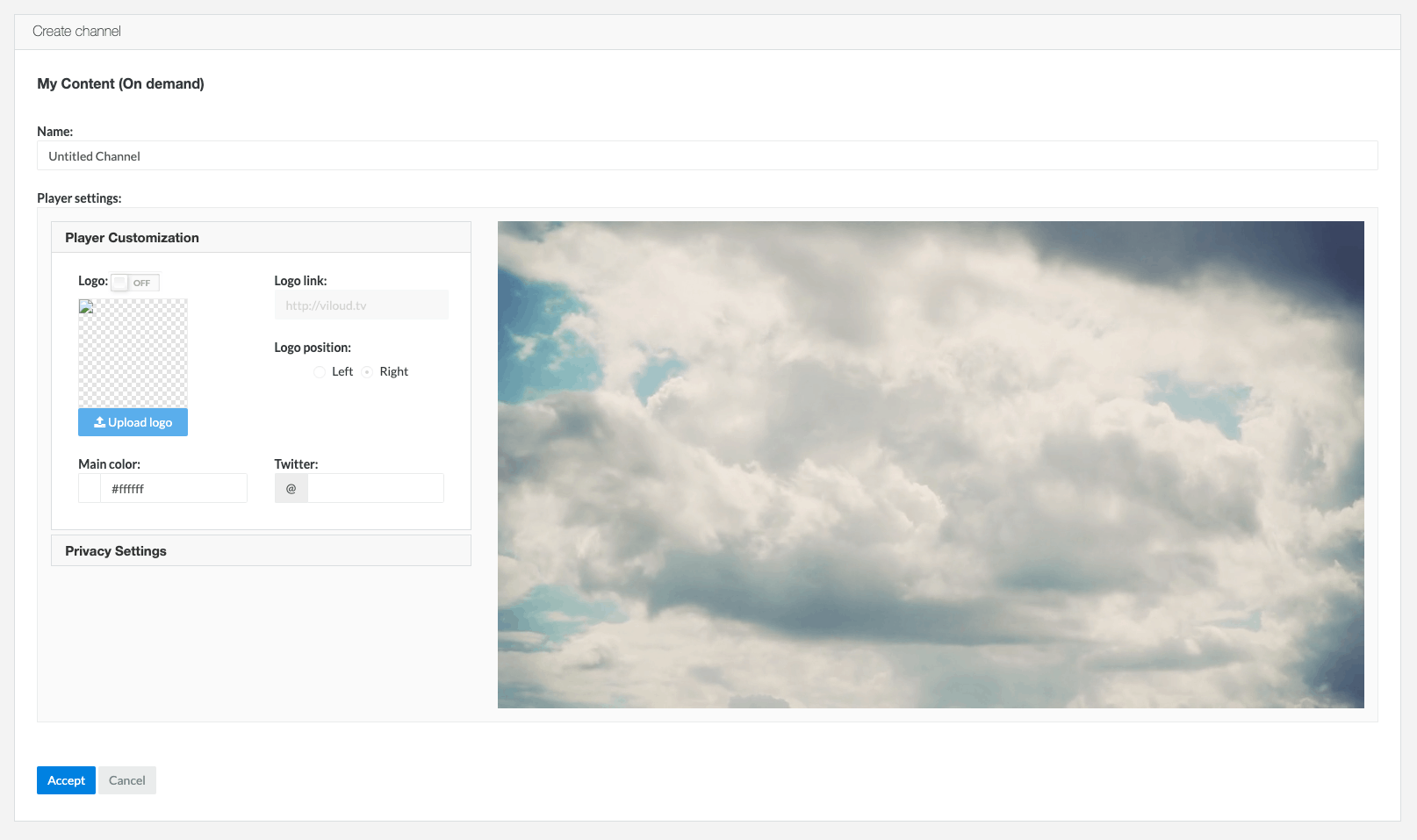 Step 3. Add content to your on-demand TV channels as an ordered playlist.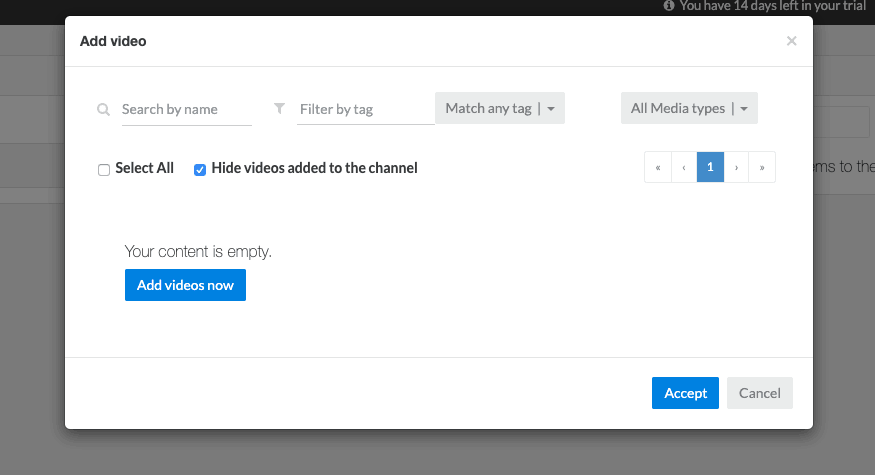 Step 4. Click the "Embed" button on the channels list to get the embed code. Choose your preferred display and playback options, you could even show the playlist by default.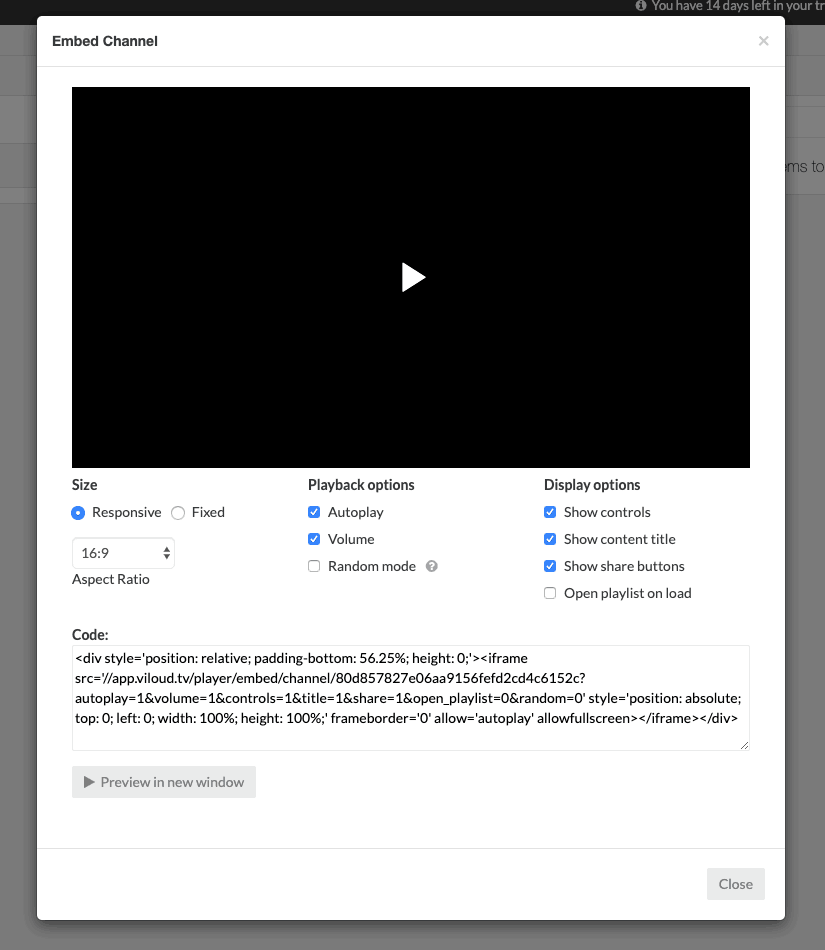 Step 5. Paste the code to your website or web app.
And here's an example of an on-demand channel created with Viloud.
Explore the technical requirements
Good news – You don't need expensive equipment to create your own TV stations.
You may still need a video camera and a microphone though. If you are serious about creating many videos for your brand, then this investment can be justified.
Video editing software is also useful to help you master your new videos. Don't worry if you are not an expert in this though. There are many tutorials online to check.
Spread the word 
You're getting ready to stream your content. That's when you want to start spreading the word about it. Share the link with your friends and network to make sure that you attract your first viewers.
Engaging videos can make it easier for people to come back to your channel to discover new content.
A common tactic to promote a new TV channel is to share it on other digital channels. You can mention it on your newsletter, your social media channels, or even your blog. 
What's Next for On-demand TV?
We are noticing a disruption in the TV industry with new on-demand streaming platforms showing up every day. 
So, does this mean that viewers are abandoning traditional TV consumption? Not yet.
But it's reminding us that times are changing. We are expecting to see an interesting mix of traditional broadcasting and on-demand channels.
Luckily, it's now easier than ever to create your own TV channel. It's the perfect opportunity to create the ideal on-demand channel that will bring you closer to your target audience!