Create an online TV channel for your brand.
Meet Viloud, the easiest and the most affordable online video platform for creating and streaming your own live, linear and on-demand web TV channels.
Join thousands of amazing brands already running their own online TV channels with Viloud
How to create an online TV channel with Viloud
What Viloud can do for you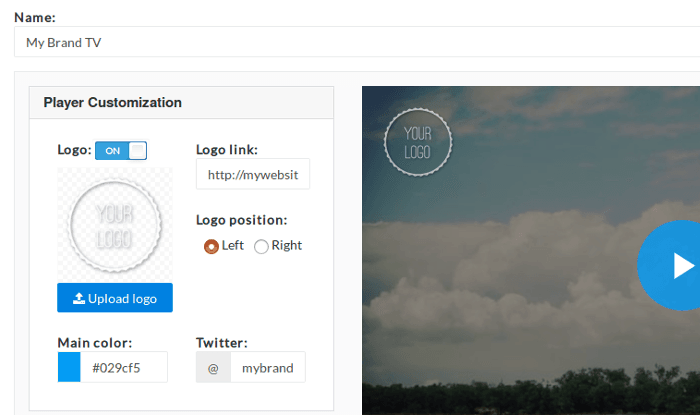 Engage your audience with a custom TV channel
Channels are simple to create, no coding knowledge required. Customize the player with your logo, social media links and your brand color keeping the style of your site.
Channel types:
Build a live linear scheduled channel
Viloud makes it easy for you to build a 24/7 online linear TV channel with continuous programming. Schedule your content at predetermined times on a daily or weekly basis, simply by dragging and dropping your pre-recorded videos into the scheduler grid.
All your audience will see the same content at the same time, just like a linear TV schedule.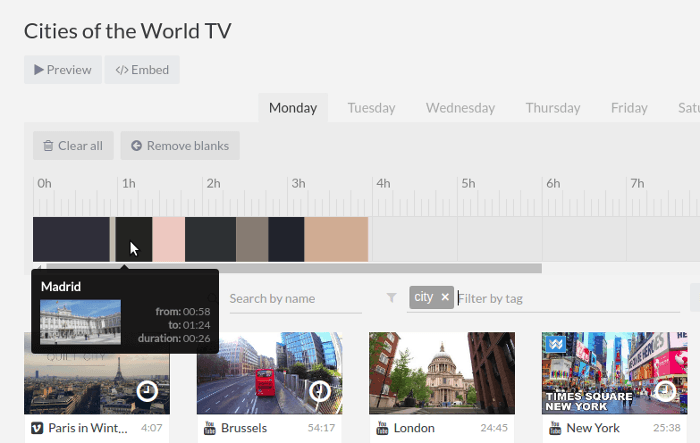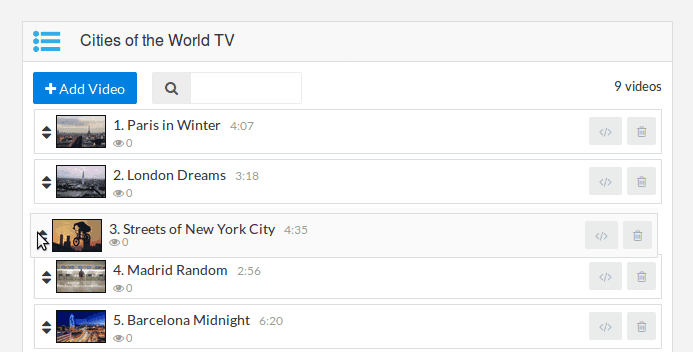 Create your ideal VOD channel with ease
Create an on demand channel so that your viewers can interact with the player controls, jump to the next video or to a specific video in the playlist.
You will get a unique URL for each video to share driving more traffic to your site and helping your visitors spend more time with your brand.
Collect all your content in one place
Upload videos from your computer to be hosted in our cloud or add video links to your preferred video hosting or CDN provider. Tag them and add them to the channels.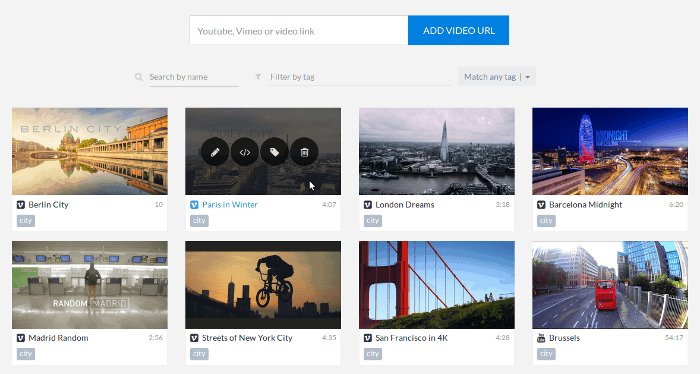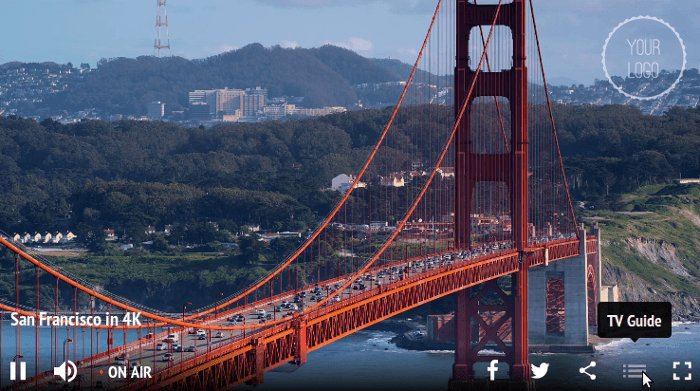 Embed the player on your website or web app
It's super simple to embed a TV channel, simply paste the embed code on your site and any changes you make will be automatically reflected, without having to replace the code.
Viloud Player is designed and developed to run on all the platforms as web, Android, iOS and Smart TV's.
Live stream your content anywhere
Want to create your own live TV channel on an OTT platform and broadcast it to the world?
With Viloud, you can create an M3U8 file and 24/7 live stream your content to wherever you want – Your own player, native mobile app, smart TV apps like Roku TV, Apple TV or other OTT platforms, your choice.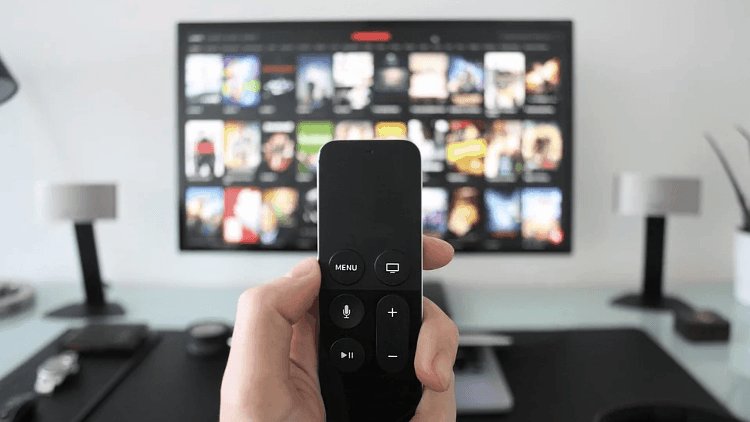 Viloud is an online video platform allowing brands to create linear and on-demand online TV channels from multiple sources and embed the video player on any website or web app.
Viloud provides brands with an easy, self-serve, and the most affordable way to create video and TV channels, get 24/7 video streaming, schedule shows, and broadcast video in real-time on their websites.
Why choose Viloud.tv for your online TV channel?
First of all, Viloud's online TV channel and video platform is incredibly easy to use. Creating a channel and embedding the player can take no more than just a few minutes and you need no tech skills to do it. Just paste the embed code into your site and you're done.
With Viloud, you can broadcast your content in a linear or on-demand way through a custom embeddable player. You can choose whether you want to broadcast shows as linear TV, much like in traditional television or allow users to choose what they want to see to engage them in your preferred way.
You can also create an HTTP stream and broadcast your channel wherever you want, be it your own player, a native mobile app, smart TV apps like Roku TV, Apple TV or other OTT platforms.
Viloud lets you bring all your content together. You can upload videos from your computer or add them from your own hosting platform and even simulate live streaming on your website.
Finally, with Viloud, you know exactly how your audience interacts with your content with powerful, real-time analytics.
Viloud as a Streaming Platform Overall: I find that their customer service is excellent and that I don't have to wait very long to get my questions answered. Pros: Viloud as a Streaming Platform will be very useful for my streaming videos to my website and my other social media platforms. I plan on using the App to set up a Roku Channel. Cons: I find that because I'm not technical, I have to learn a lot of new things at the same time and that can be frustrating and very slow in setting up my channel.
Fantastic service! Pros: Really simply to use with great streaming stability Cons: A bit pricey, but the features and the service itself pays off!
Very happy I found ViLoud! Overall: I needed an application that can convert my broadcast materials to various streaming and mobile platforms with as much ease as possible. I'm not a developer. I'm not a coder. I'm someone with a vision and I needed a company that could help me bring this vision to fruition. ViLoud makes me feel supported and as if they are in this fight with me to succeed. Pros: The thing I like most about the software is its ease of use and then when you do have a question, the customer service is terrific. They answer me quickly and they give me real, honest answers. Unlike other companies, they help you solve problems, they don't just tell you what you can and can't do. They have a certain entrepreneurial spirit of wanting to always do the right thing for their customers that I find refreshing and I'm very appreciative. Cons: There is nothing I don't like about ViLoud, however two things I found odd, is not being able to see templates of how the integration will look on certain mobile apps, streaming apps etc. When designing you'd need to know how the integration of how your material looks in certain displays and not having this option readily available slows down the design process for the best possible user experience. I wish they had more tutorials. Other than that, it's a great application.
A Great Service for Scheduling Your Videos That Are Hosted Elsewhere Overall: They have wonderful customer service - when I e-mail them, I usually hear back within 12 hours and they have always been very accommodating for my needs. Pros: The scheduling software Viloud provides is top notch. Occasionally there is a minor glitch when updating, but a simple reset/reboot takes care of that issue. The Scheduler is the main function of Viloud that I use. They also have an excellent player that can be embedded anywhere and the player can be used for one video or as a "tv screen" to embed a full 24/7 TV channel controlled by their Scheduler. Cons: Depending on your plan, there is limited storage space available and the bandwidth they provide (also depending on the plan) is used up very quickly if you host your videos with Viloud. You are better off storing the videos on another service like Vimeo or Adilo because Viloud allows importing from any other video host provided you give them an m3u8 link. In this regard, they act merely as a middleman so you can use their excellent scheduling software to program 24/7 television channels or you can use their built-in player (also excellent) to embed one or more videos on web sites.
Extremely excited that a average person has the ability to utilize what big Tv channels do everyday. Overall: Overall the experience has been very easy, I only setup my first website and uploaded my first video, but all in all its very easy to handle. Pros: I love the fact that i can have a channel on ROku, thanks for that. Cons: That I'm unable to utilize the appsumo deals anymore, please come back to appsumo soon.
Coaches Review Overall: Experience has been great so far. Pros: Gives the options for both linear and on demand tv channels. Cons: More options to integrate with outside video hosting.
Online TV channel = easy! Overall: I kept an eye on Viloud for quite some time. I am satisfied with my decision to finally buy it. It already increased the reach of my company noticeably! Pros: The UX is very clear, everything is very easy! Previously, I thought that it can't be so easy to stream your live channel. But actually it is. In just 5 minutes, I could start to stream my first video. This is really awesome. Can recommend it for anyone having a use-case for it! The support is really helpful, too. All in all, a great product delivering what it is built for! Cons: Pretty hard to tell anything I don't like. German language would be a nice-to-have feature. And of course, I hope that they keep developing new features.
Great Product/Service Overall: So far, so good. I am excited to use Viloud Pros: I love the ease of setting up my channel and connect with my existing website. Also, the ease withe connecting to streaming platforms. Cons: I don't like the limits set related to video storage and monthly streaming minutes.
Must have product for content creator Pros: Unlimited live streaming without loosing the stream quality. Cons: There is a small learning curve for figuring out the SOP